On the

eve of the Jerusalem Day on the 13th of May 2018

participants from 10 nations came to Prague to celebrate the Bible in the International Bible Championship Jerusalem Prague 2018 (Picture No.1,2,3).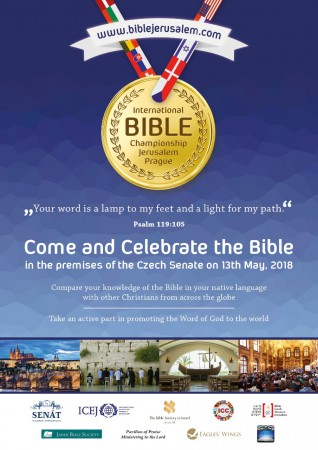 The Christians from Denmark, Czech Republic, Slovakia, Ukraine, Russia, Japan, Israel, Ghana, USA and Tahiti met in the magnificent premises of the Czech Senate (Picture 4 and 5). They came to compete in the Bible knowledge and also - even more importantly - to celebrate the God's Word.
92 participants creating 23 teams gathered in the Championship held under the auspice of the first vice-chairman of the Czech Senate Mrs. Miluse Horska.
Winner's team is from Slovakia (Picture 6), second is the team from the Czech Republic and the third one is from Russia.
Among the honorable guests were General director of the Bible society in Israel Victor Kalisher (Picture 7), General secretary of the Bible society in Japan Makoto Watabe (Picture 8).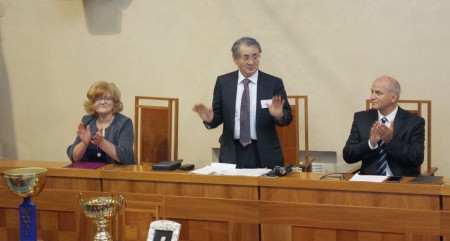 The others VIPs are on the picture 9: it is the first vice-chairman of the Czech Senate Mrs. Miluse Horska (holding the Bible) the Israeli ambassador to the Czech Republic Daniel Meron (holding the cup), the main partner and supporter pastor from Copenhagen Ravi Chandran and senator Zdenek Papousek holding the medals for winners (gold, silver and bronze).
All partcipants recieved the same medals as souveniers from the Championship (Picture 10).
We believe that tradition of the Bible Championsip maintained faithfully for 20 years shall prosper among the nations in the future even more.
Karel Sedlacek, director of the International Bible Championship Jerusalem Prague 2018
There are more pictures showing the atmosfere of the Championship: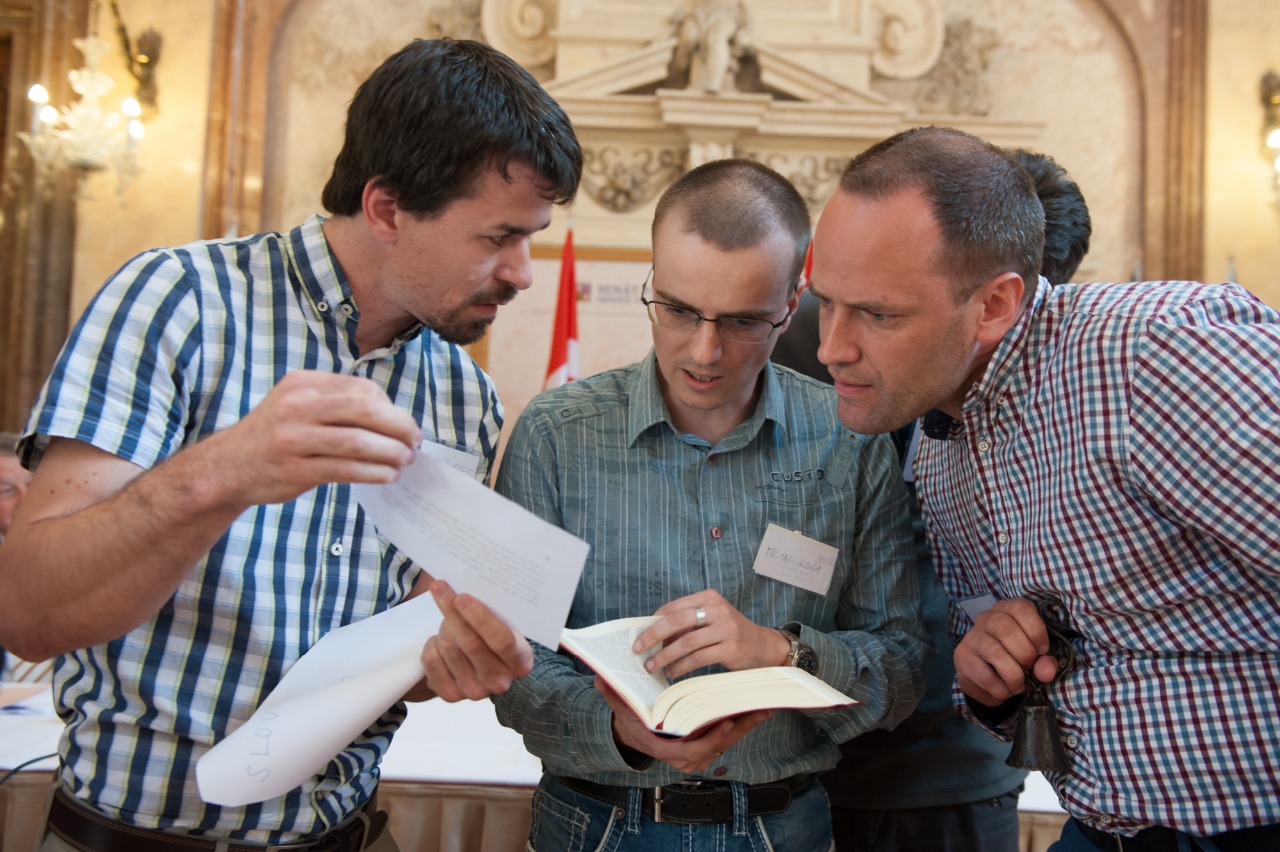 Since the year 2000 the Czech Bible Championship has been held seven times. Pictures from the European Bible Championship Prague 2014 are below (for more info about the past championships see www.bibleprague.cz)